Products
Metalunic Sinus - The all metal external venetian blind Sinus from Griesser
Description
The flowing form of the Metalunic Sinus can be harmoniously integrated into any facade and is ideal for a trendy, contemporary look in home furnishings. The Sinus slats direct sun rays to the ceiling. In doing so, the effect of the light reflected by the curved slats reduces glare on work spaces. Metalunic Sinus offers two things in one: use of existing daylight and comfortable glare protection.
Discover Soft-Closing: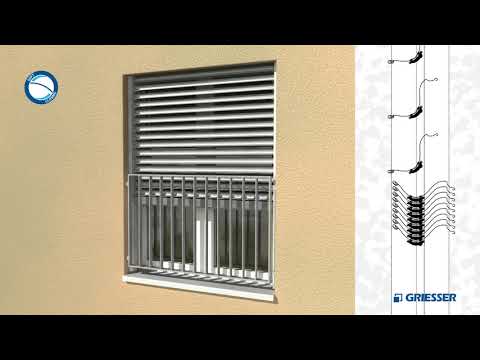 Documents
Brochure External Venitian Blinds

Short manual External venetian blinds

Metalunic Sinus

Short manual Covers

Short manual Articulated cranks

Short manual Connection technique

Wind classes External venetian blinds

Total energy transmittance

Technical data sheet Covers

Operating and maintenance instructions External venetian blinds
Please select a group in order to display the associated CAD files.